About us
Bok (Croatian for Hi),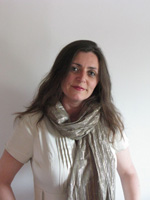 This is my wife Ivana. Together we are managing inZagreb apartments. Ivana is the first person you will be in contact with when you make an inquiry. She replies to all e-mails, takes care of our webpages, advertising and media, organizes cleanings, enjoys choosing new decorations and small touches for our apartments. Ivana used to work for a big tourist agency before we started inZagreb rental 10 years ago. She is very fond of our city and also works as a Zagreb city guide, guiding tourist groups (mostly from spring to autumn) and individual guests. She can organize/provide interesting walking tours for you. Check on our website for more details. We have special deals for our guests! Ivana graduated from the Faculty of Philosophy (English and American literature and Russian literature), she loves languages and literature, enjoys travelling, music, art and of course, cooking!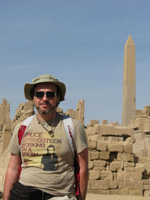 This is Ksandro, my husband. He will probably be the first inZagreb person you meet when you come to Zagreb. Ksandro conducts airport/Bus/Train station pick-ups, shows our guests around the apartments and is always at hand when you need help. He is a very handy man and can fix most of the stuff himself although we also have a whole team of servicemen in case something goes wrong (with electricity, appliances etc.). Ksandro graduated from the Faculty of Law and worked as a lawyer and in a bank (legal department, Manager of HR department and Head office) for number of years before he joined me in our family business. At the beginning of 2014, Ksandro has been appointed a representative for private accommodation sector within Zagreb Tourist Board Assembly.
Our two children, Jan (12) and Mirjam (10) have grown into very open-minded and inquisitive children who love to explore new places and meet different people. They share with us the love to travel and experience new countries. We tend to take them to a different place every year. They've already visited 20 different countries! They speak some German and English and enjoy meeting our new friends.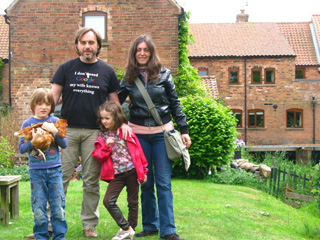 We enjoy this job as we get to know people from all around the world. Some of our guests have already become family friends. InZagreb apartments are our window to the world – we meet new people, exchange interesting stories and ideas, hear new things. Our guests are very open-minded, interesting and nice people who we share lots of mutual interests with.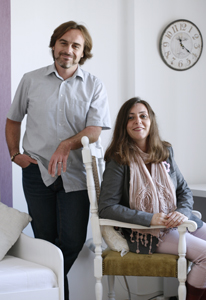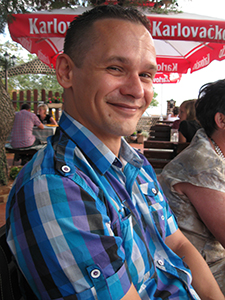 Sinisa has been a new member of inZagreb team since last year. You might meet him upon check-in, or at the airport. If you happen to have some sort of a problem at the apartment and will need our help, it is most likely that Sinisa will turn up at the door. Same as Ksandro, he's a handy man and also a great guy. Sinisa's long experience in hospitality business, his fluent English and excellent driving skills are something that you'll recognize from the start. He's very calm, helpful and always there when you need him. We like him a lot and we're pretty sure you'll share our opinion.
We also have a very good team we work with over the years. Our professional cleaning ladies Vesna and Maca are doing impeccable job as well as Franjo and Marina who also run a family business with Laundry and cleaning services.
We enjoy what we do and we take good care of our apartments and our guests. We hope you will enjoy your stay with us as much as we enjoy you staying in our apartments!